Strategic executive development for diverse leaders in higher education – BAME Senior Leadership Training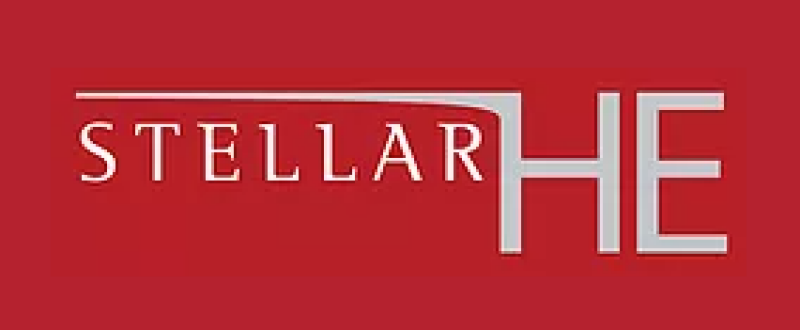 Authenticity, inclusive emotional intelligence, cultural competence and inclusive leadership are some of the attributes that Black, Asian and ethnically diverse leaders bring to Higher Education. And yet, they continue to be under-represented in senior roles and their lived experiences continue to be impacted by micro-aggressions through to outright discrimination.​​​​​​​
Kent has committed to dismantle the barriers to racially minoritised staff success and belonging as part of its anti-racism strategy. This programme forms part of the action to provide targeted leadership pathway training to strengthen the talent pipeline.
The need for change, the "urgency of now", has never been greater. The "great awakening" around systemic racism, as a result of the death of George Floyd and the Black Lives Matter movement, and the disproportionate impact of Covid19 and its economic consequences on the BAME community, has permeated through society and every industry sector including Higher Education.
StellarHE supports the achievement of Race Equality Charter Mark goal to "inspire a strategic approach to making cultural and systemic changes that will make a real difference to minority ethnic staff and students".
It is a tried and tested development experience for Diverse Leaders in Higher Education, equipping them with the unique leadership competencies and strategies required to respond to the distinct challenges and opportunities they face as BAME Academic and Professional staff.
The aim of StellarHE is to enhance and extend the leadership skills of BAME Academic and Professional staff in order to address the under-representation of BAME leaders in senior positions; and to subsequently increase the diversity of talent at executive level across the HE Sector to better reflect the diverse student population. It has been designed specifically to equip participants with leadership competencies and strategies that reflect the unique challenges and experiences of BAME staff across the HE sector.​​​​​​​
Kent is dedicated to developing and supporting diverse talent and inclusive leadership and the university is committed to supporting members of the Kent community to take part in the StellarHE programme. The programme is for staff who aspire to operate at a senior, strategic level here at Kent, and contribute to our institutional commitment to advance race equality.
Please see below for Programme Details: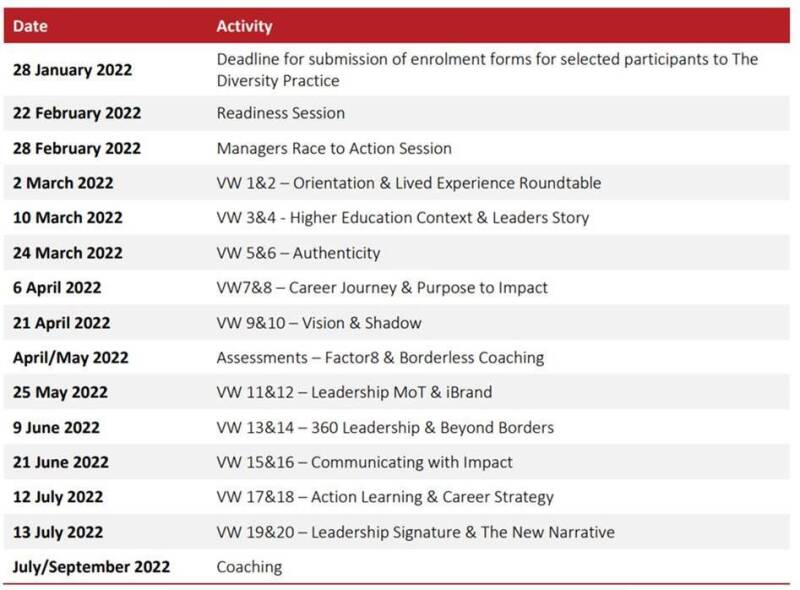 Find out more on the StellarHE website. ​​​​​​​
If you are interested in participating in the 2022 StellarHE cohort you will need to submit an application and supporting documents to ldev@kent.ac.uk by 17:00 on Friday 14th January 2022

StellarHE is targeted at racially minoritised individuals who aspire to senior leadership positions in Higher Education.
StellarHE is targeted at middle and senior managers. Professional services, Research and Academic staff are all eligible to apply.
Staff members on fixed term contracts can apply for StellarHE as long as their contract continues at least 6 months after the programme has finished (or you can provide evidence it will be extended)
You must be available for all the programme dates

We currently have full funding of the programme for 7 spaces
Complete the StellarHE application form - the form can be found on the StellarHE enrolment webpage (please download the form for HE Institutions). A Microsoft Word version of the form can be found here.
Provide a supporting statement from their line manager which should include:
Confirmation of the details and information given by the applicant
A short statement of the applicant's suitability for the programme
Confirmation that they (the line manager) will be available for the Manager Virtual Briefing Session on 28 February 2022.
Send the completed form and manager statement to ldev@kent.ac.uk by 17:00 on Friday 14th January 2022. Please use the email subject line 'StellarHE"

Selecting StellarHE participants:

Places will be awarded on a competitive basis.
After the deadline, a panel, will be convened to review the applications.
The applications will be reviewed based on the selection criteria in the StellarHE enrolment form.
Applicants will also be reviewed on how their applications demonstrate the positive impacts of their participation on:
the individual and their career;
their team/department/Kent;
race equality at Kent.
Applicants will be notified of an outcome via email by Friday 21st January 2021.

What makes a good application?

Application is fully completed and clear.
Application shows how this programme would impact your career and why it is important for your career trajectory / why you need this programme at this point in your career.
Application provides clear evidence and a sufficient level of detail to ensure the selection panel can understand the impact the programme would have on you, Kent and race equality at Kent.
Application should convey why this particular leadership programme would be of specific benefit to you.
Application shows your understanding of race equality in your local area or at Kent more widely and demonstrates your commitment to race equality at Kent.
Application demonstrates your unique selling points and what you have to offer.
Supporting StellarHE applicants and participants:

Any costs incurred by participation in the programme (e.g. travel if required) will need to be covered locally by the supporting department/division.
It is proposed that Programme participants from Kent will support the development of an proposed additional in-house programme that will provide further opportunities for other BAME staff and provide an opportunity for StellarHE participants to share their learning and network with colleagues across the university.
Details of this programmes will be shared with all applicants upon approval of the proposal.