An informational page used for generic service content.
Purpose
A service content page serves to:
Provide detailed information on a service content topic
It's similar to a generic content page but has a page contents menu. This is automatically generated in the right-hand column.
Service content pages, being informational, can be long pages. This limits the need to create additional pages keeping a lighter navigation structure. Don't be worried about pages scrolling.
There is no clear rule to decide when a page is too long - it depends. Sometimes there is a logical sequence to information that might better suit the pages separated into a service guide.
Keeping fewer pages helps users find content more easily and helps with maintenance.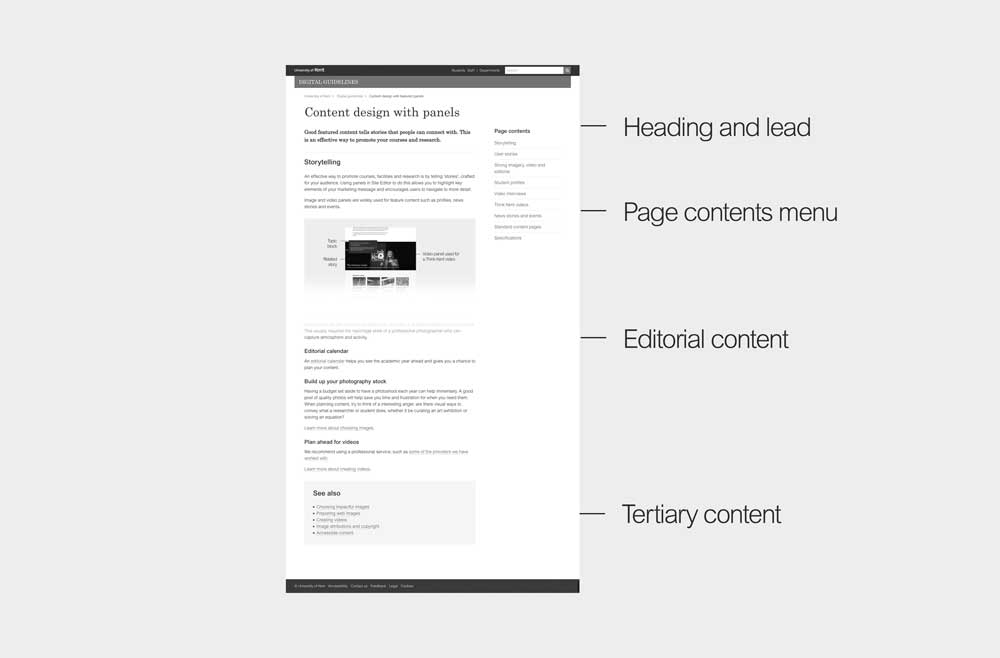 Sections
Section
Block options
Heading and lead


Default heading
Optional lead text

Editorial content


Text block
Image block
Video block
List of documents
Highlighted text
More info
Media pull quote
Pull quote

Tertiary content